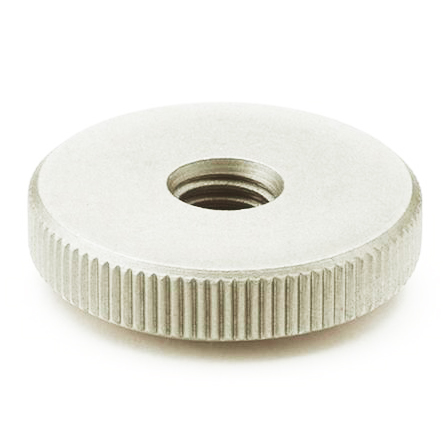 The 滾花螺帽 滚花螺母 Knurling Nut ローレットナット image shown here is indicative only. If there is inconsistency between the image and the actual product, the actual product shall govern.
平壓花螺帽 滚花螺母 Knurled Nut
ローレットナット
Specification:
DIN 467
Material:
SAE1008/SAE1010/35ACR/S40C/SUS304
Surface:
Plain(P)
Zinc Plated(Z)
Zinc Yellow(Y)
Nickel(N)
Black Oxide(B)
Other
Hardness:
The Hardness is designated by customer .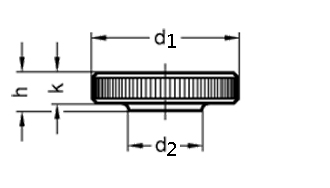 | d | d1 | d2 | h | k |
| --- | --- | --- | --- | --- |
| M 8 | 30 | 16 | 8 | 6 |
| M 10 | 36 | 20 | 10 | 8 |
Hex Nuts 六角螺帽 六角螺母 六角ナット螺母經常與大小相合的螺絲共用,以固定有關的接合部份。如果震動等環境因素會令Hex Nuts 六角螺帽 六角螺母 六角ナット螺母鬆脫,可使用膠水或別針等工具進一步為有關部份加固。
Hex Nuts 六角螺帽 六角螺母 六角ナット螺母多呈六角形,其次為正方形。
平壓花螺帽 滚花螺母 Knurled Nut ローレットナット
To provide consulting service
We have customized sizes as per your need.
Products based on actual delivery orders