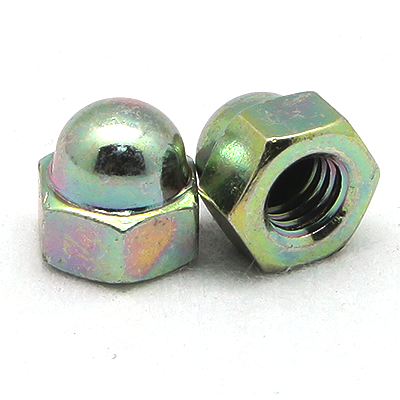 The 六角帶帽 帯帽螺母 Domed Cap Nut 六角袋ナット image shown here is indicative only. If there is inconsistency between the image and the actual product, the actual product shall govern.
六角帶帽 帯帽螺母 Domed Cap Nut
六角袋ナット
Specification:
JIS B1183:2010
Material:
SAE1008/SAE1010/35ACR/S40C/SUS304
Surface:
Plain(P)
Zinc Plated(Z)
Zinc Yellow(Y)
Nickel(N)
Black Oxide(B)
Other
Hardness:
The Hardness is designated by customer .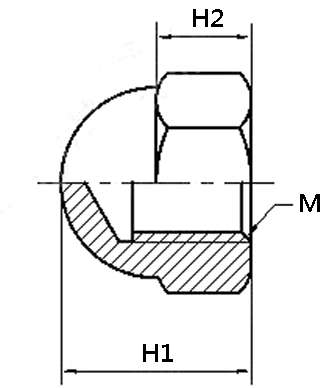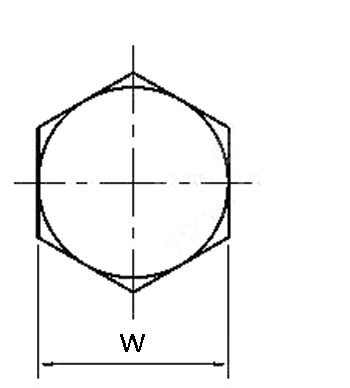 Specification:(M)
H1
H2
W
Item
dimension
approx
dimension
approx
dimension
approx
M8x1.25
15
±0.3
6.5
0
-0.36
13
0
-0.25
M10x1.25
18
8
17
M12x1.25
22
10
19
0
-0.35
M14x1.5
24
11
0
-0.43
22
關於六角袋帽 帯帽螺母 Domed Cap Nut 六角袋ナット介紹
六角帶帽 帯帽螺母 Domed Cap Nut 六角袋ナット顧名思義就是帶蓋子的六角螺帽,這個蓋子其作用就是緊固外側露出的部分蓋上,防止水分或其他一些腐蝕性物質進入裡面從而起到防銹的作用,進而提高六角帶帽 帯帽螺母 Domed Cap Nut 六角袋ナット以及連接件的使用時間。
六角袋帽 帯帽螺母 Domed Cap Nut 六角袋ナット
To provide consulting service
We have customized sizes as per your need.
Products based on actual delivery orders